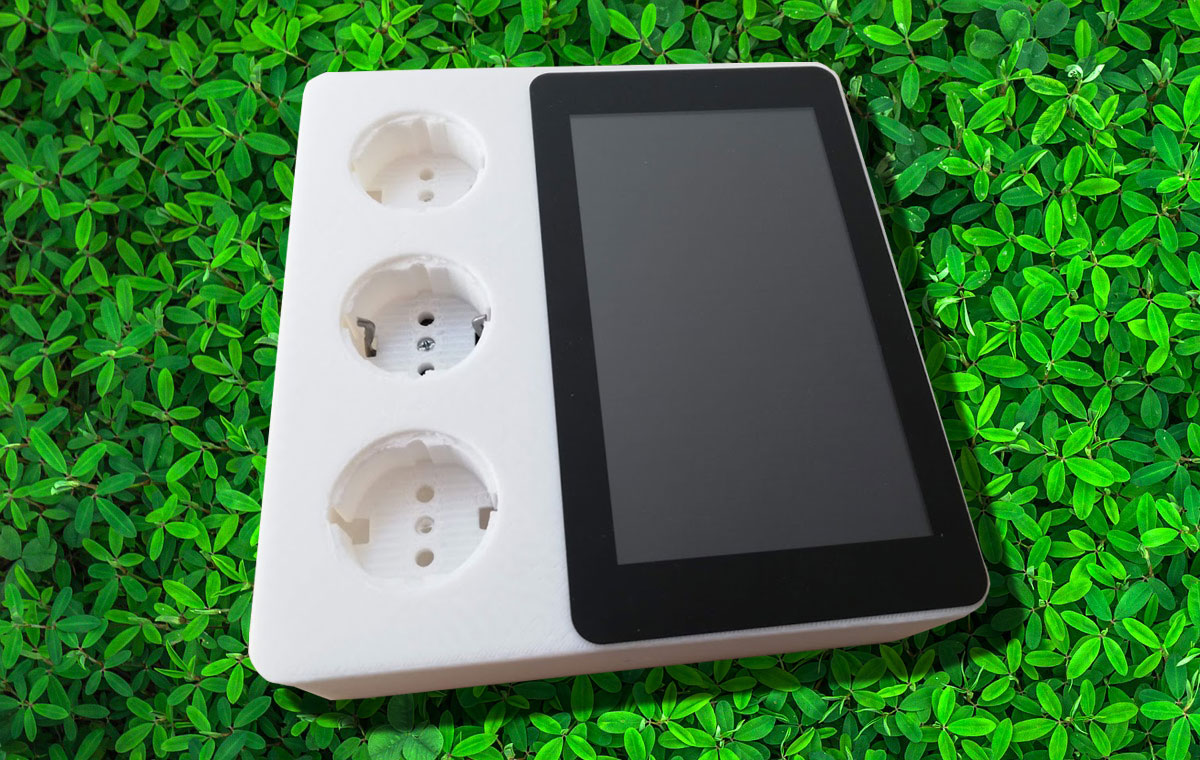 How much will Antheia cost? When will Antheia be available?
Those are two very essential questions. A lot of you already wrote me. Today I will give the answer to all of you.
It's not yet concrete, but it gets every day more concretely. Antheia should be delivered in the first quarter of 2020 to all Beta-Tester. So this is a appeal to all of you who wants to be a part of Antheia from the first day. Do you want to be a Beta-Tester? Then write me a message over the contact formular. Then you have the opportunity to buy 2020 the Beta-Version of the Antheia Box. Of course for a cheaper price then the normal version. You will help us to improve the software, find bugs and make the usability perfect.
We will print the Antheia Box for the Beta-Tester with a 3D printer. With this method we can react directly and correct mistakes in the design on demand.
Antheia will be available for the Beta-Tester only in the 3-power-outlet-version (see image). Only this version we are able to print in our 3D printer. But don't worry, Antheia supports smart-plugs. So you can add and control unlimited devices with Antheia.
Let's get to the temporary prices for the Antheia 3 Beta Box:
Antheia Basic (Antheia Box + Touchscreen, Temperature- / Humidity- and Lightsensor): 350 Euro
Antheia Advanced (Antheia Basic, pH Sensor + pH electrode, Water tank sensor): 450 Euro
Antheia Professional (Antheia Advanced, Soil moisture sensor, Camera): 550 Euro
We are working already on other sensors like the EC-Sensor or the CO2-Sensor.
So write me over the contact formular if you want to be a beta-tester. You will have the one-time opportunity to get the very first Antheia, before anyone else. And don't forget to subscribe our newsletter (I guess you already did that).