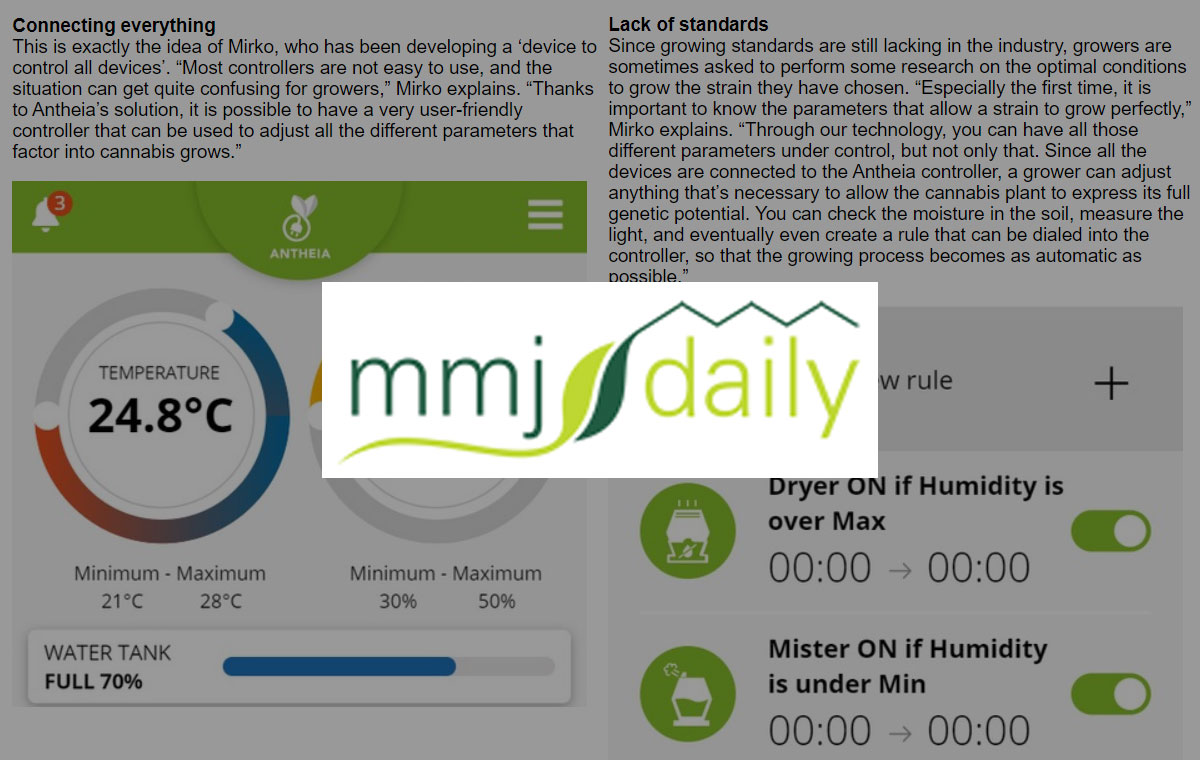 MMJDaily made a interview with me
A few weeks ago Andrea Di Pastena from MMJDaily News contacted me and asked about Antheia. We made a appointment and he interviewed me with very good questions.
I have to say Andrea, the guy how interviewed me is a very competent man. He comes from Italy and works now for MMJDaily. He really knows a lot about Antheia.
The focus of MMJDaily is the professional cannabis market. Antheia will be in the beginning for smaller operations but the future in the near future Antheia will be available in the professional version, for big scale grows.